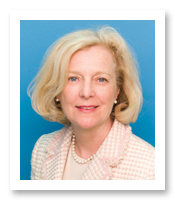 Vice President
Special Asset Management
Special asset management projects including financing, purchasing, selling and expanding commercial real estate properties. Coordinates with all outside third parties including legal, environmental, governmental agencies, engineers and title companies as well as lenders, sellers and purchasers. Reviews documentation for outside counsel review.
Graduated first in her class from Delaware State University. Became a Certified Public Accountant and a Registered Principal of the NASD.