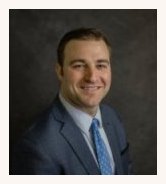 Senior Vice President of Assets & Development
Responsible for the management and leasing of Brandywine's commercial retail portfolio as well as expanding Brandywine's business ventures through development, government relations, acquisitions, and joint ventures. Steve began his career with DDR Corp. (NYSE: DDR) where he started as a Management Trainee and went onto hold various roles in leasing, new business development, and peripheral land development.
Earned Bachelor of Arts degree in Political Science from Colgate University. Steve is a member of the International Council of Shopping Centers.